The holidays are officially here at Fancy Pants, and it's all thanks to Sally and Erich. They made a plaster snow mountain for the shop...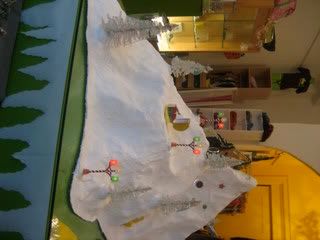 Loosely based on everyone's favorite computer game
SkiFree
(that may or may not be true), this mountain has a gumdrop ski lift AND tiny, glitter snow trees. Abominable snow monster is forthcoming.
Here's the new display in all its winter glory -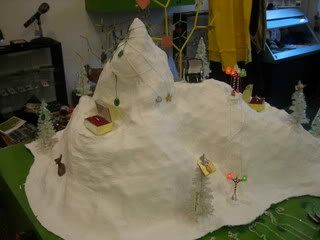 back of the mountain



"the peak" with necklaces by Alisha Alderman



gum drop ski lift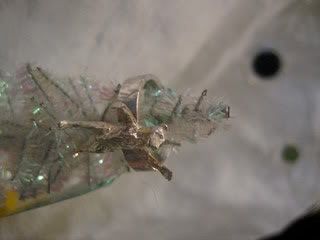 Claude stuck in a tree!
It's even nicer in person, so come down to the shop and see our new mountain. We have a lot of new goods from our consigned artists as well.
Stay tuned this week for more photos of what's new at Fancy.
I'm planning to wow you all with plenty of posts.