Anna Johansson is making amazing, recycled earrings. The earrings are domed with sterling silver findings. They're made from found cans and tins, so most of the designs are one of a kind. I think she's got a great eye for colors and patterns. She seems to pick the cutest part of every can and knows just how the pieces should go together. Here are two of my favorites at Fancy -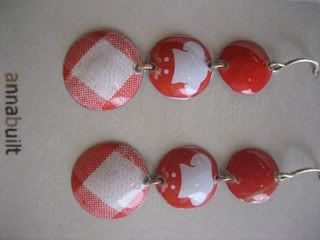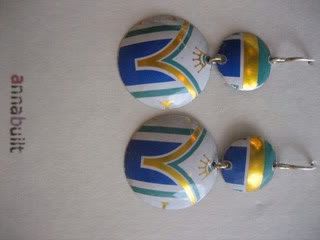 How cute are those??? I love how subtle the original design is. The pattern is familiar without being obvious.
I looked up her website to link in this post and was browsing around the other sections. Her sculptures are really neat! I stole the below image from her site...
Click
here
to look at more of her work!